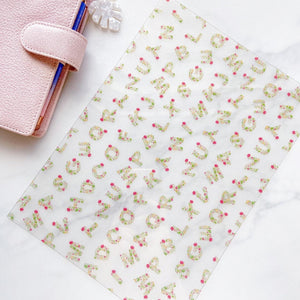 #A52
Color Acetate Sheet/Dashboard - Floral alphabets
Thick Acetate, with Floral alphabets pattern. Available in A4 sheets, which you can cut into different sizes.
NOTE: There is a protection film on one side of the acetate. Please peel it off before you cut or use.
PROCESSING TIME: 1-2 weeks, BEFORE SHIPPING.
We are not responsible for lost mails.