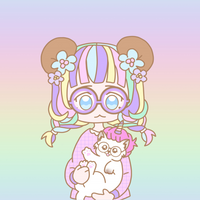 Andora
I am a cat lover planner girl, and love making creative stuff for my planners. I would like to share what I created with all you planner friends. Thanks for supporting my little hobby.
Instagram: @Andora203012
Yvonne
Hi everyone, I'm Yvonne and I am currently a legal practitioner. But I have more passion for planning, crafting and being creative at the same time! Thanks for making my dream come true and supporting our little shop.
Instagram: @yvonneplans