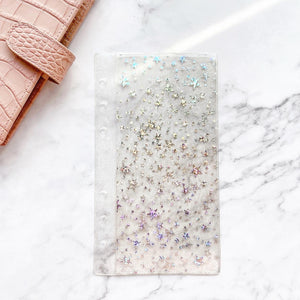 #JD111
Star Glitter Dashboards, with one big side-loading pocket in the front, and a secretarial pocket on the back, for Personal Rings.


Already-made dashboards for Personal rings.


Dimension: 170 mm x 96 mm (have a tolerance of ±2 mm)

Estimated shipping time: 1-2 weeks.

We are not responsible for lost packages.